Bangladesh Nursing College is a residential college offering a sprawling campus spread 32,000 SQFT building area, situated in the close proximity to Mirpur-1, Dhaka, with connectivity via road communication. This is an English version college and follows the syllabus of BNMC (Bangladesh Nursing and Midwifery Council) and Dhaka University. The Bangladesh Nursing College (BNC) authority always endeavors to impart lessons to the Students in the most effective manner. We have a very healthy teacher-student ratio. We have our own practicing hospitals and government hospitals on MOU basis for the smooth clinical practice for the students.
The college is committed to the exploration of students through an exhaustive program, interesting instructions, and envious standard of achievements. The curriculum is comprehensive and based on core subjects going beyond academic book knowledge but also facilitating development of concepts, ideas, and skills. Bangladesh Nursing College provides sports facilities, study tour and opportunities for co-curricular activities.
 As part of our academic strength, we introduced Diploma in Midwifery (3 Years course) for the girls' students only. Beside the regular course, we also conduct comprehensive Mock Exam, English communication course, Computer application course etc. 
This College is governed by 11 Governing Body Members and started its operation in 2020. All the members of the committee are the different professional of the society like Doctors, Nurses, educationist, Bankers, and Businessman etc. The principal is an MPH holder and a nursing scholar. Other faculty members are drawn from around the country and they make a good mix of experienced teaching staff. A Section Officer is also appointed here for the smooth administrative function of the college.
The college accepts students from all over the country.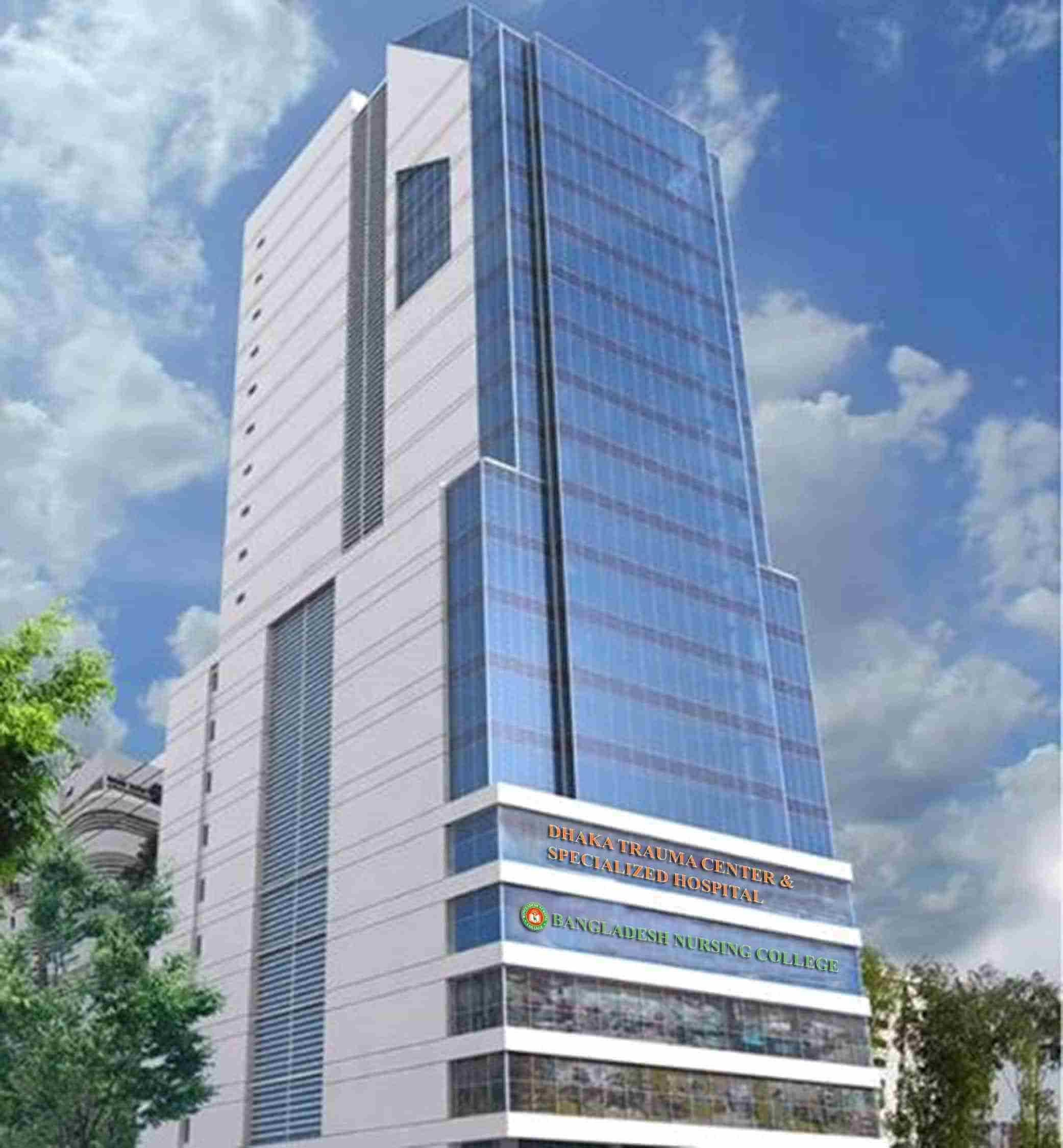 Nursing
Nursing is an art and science, the embodiment of caring for individuals, families, and
communities.  It consists of a unique, integrated body of knowledge and requires critical
thinking, information management, and problem solving skills.  Nurses provide comprehensive,
individualized care to promote optimal health, based on best current evidence.  Nurses are
leaders and collaborative members of the healthcare team who advocate for processes and
systems to support safe, quality care.  Nursing requires commitment and responsibility to the
profession, society, and the global community. 
Human Beings
Humans are unique and multidimensional beings with inherent worth and dignity.  The
interaction between humans and the environment is dynamic.  Human beings have the capacity
to care, to learn, and to change.  They are autonomous and therefore are responsible for their own
behaviors. 
Health
Health is a dynamic state of holistic well-being, influenced by biological, behavioral, and
environmental factors and perceived through the context of the lived experience.  The state of
health is reflected through multiple dimensions.  Individuals, families, and communities have the
right to define their own health.  Their pursuit of health is a right and choice. 
Education
Learning is a life-long, interactive process that builds on previous experience and results in
change in attitudes, beliefs, and/or behaviors.  Learning occurs in a variety of environments and
involves the cognitive, affective, and psychomotor domains.  Education is optimized through
learner-centered approaches that recognize the learner as a full partner with unique values,
preferences, and needs in the education process.
Professional Nursing Education
Professional nursing education is built on an integrated study of the natural sciences, social
sciences, and humanities in order to promote critical thinking, and evidence-based, person-
centered care.  General education is designed to develop a global citizen with an appreciation for
the arts and sciences.  Baccalaureate nursing education (B.Sc. in Nursing) prepares a nurse
generalist through theoretical and clinical education in a variety of settings.  This framework
provides the foundation for graduate education and advanced practice.
Diploma in Nursing Science and Midwifery, Diploma in Midwifery, Post Basic B.Sc. in Nursing, Basic B.Sc. in Nursing, 4 years   program of Bangladesh Nursing College which is affiliated with Bangladesh Nursing and Midwifery Council and University of Dhaka aims to produce qualified professional nursing graduates who:
Demonstrate sense of maturity and professional growth,
Possess high professional qualification, and distinctive entrepreneurship,
Literate in health care informatics and management,
Balance business orientation with nursing profession,
Perform sustainable development and scientific inquiry through research,
Present leadership qualities and ethical mind,
Manifest assertiveness and social accountability,
Are well versed in English and other languages,
Effectively collaborate with national and international health care team.
Bangladesh Nursing College (BNC) graduates are excelling in professional competence, meeting international standards, utilizing a holistic approach for the client, having leadership, professional ethics, responsibility and accountability. The quality of holistic formation and life-long learning are core values of the nursing faculty and graduates.
Bangladesh Nursing College (BNC) is committed to serving society by providing high quality education with the best academic resources, using a student-centered approach, advanced information technology and innovations:
To produce quality nursing professionals, quality Midwives and Graduates    Nurses
To create a body of knowledge through research
To provide academic services to society
Students Enrolled (1st Batch)