Bangladesh Nursing College (BNC) has initiated a number of multidisciplinary health care organizations for its clinical practice for the students. They are Dhaka Trauma Center & Specialized Hospital, Shyamoli, Dhaka, Delta Medical College and Hospital, Mirpur,  Prof. MR Khan Shishu Hospital, Mirpur-2, Mohammadpur Fertility Services and Training Centre (MFSTC) located at Aurangzeb road (New-49 (plot # 14/35), Shahjahan Road), Mohammadpur, Dhaka-1207, National Institute Of Traumatology and Orthopaedic Rehabilitation (NITOR), National Heart Foundation Hospital and Research institute, Mirpur-2, Dhaka-1216.
Dhaka Trauma Center & Specialized Hospital, Shyamoli, Dhaka
It is private venture and our own property practicing hospital of our organization. It is one hundred bedded multidisciplinary hospital, located main embark of Shyamoli.
Delta Medical College and Hospital, Mirpur, Dhaka
Over a decade ago, in the year 2006, Delta Medical College started its journey. Professor Dr. Syed Mukarram Ali, internationally renowned histopathologist was the navigator of this journey. With the continuous support and efforts of the Trustee Board members, Delta Medical College is fulfilling its cherished desire towards producing human-doctor with high moral values and professional excellence. Since establishment, Delta was never distracted from its core values. The College offers five-year degree of Bachelor of Medicine and Bachelor of Surgery (MBBS) and Bachelor of Dental Surgery (BDS). The course curriculum conforms to the requirements of Bangladesh Medical and Dental Council (BM&DC), which is the registering body for doctors in Bangladesh. The Governing Body of the college is comprised of representatives from the Ministry of Health and Family Welfare, Dhaka University and Trustee Board. By this time four batches of students obtained the MBBS degree and have completed their Internship while the fifth batch is currently undergoing internship. In BDS, fourth batch of dental students is currently enrolled. Delta Medical College is equipped with modern tools and techniques of teaching that are fundamental for better understanding of the subjects. Teaching staff are the mentors to supervise and guide the students throughout the process. Academic schedule is strictly followed based on academic calendar and there are also different extra-curricular activities. Delta provides a unique character of friendliness with non-partisan and highly academic environment. The college campus is located in Mirpur-1 in Dhaka. The college is housed in its own 10 storied building and the hospital is within the same premises.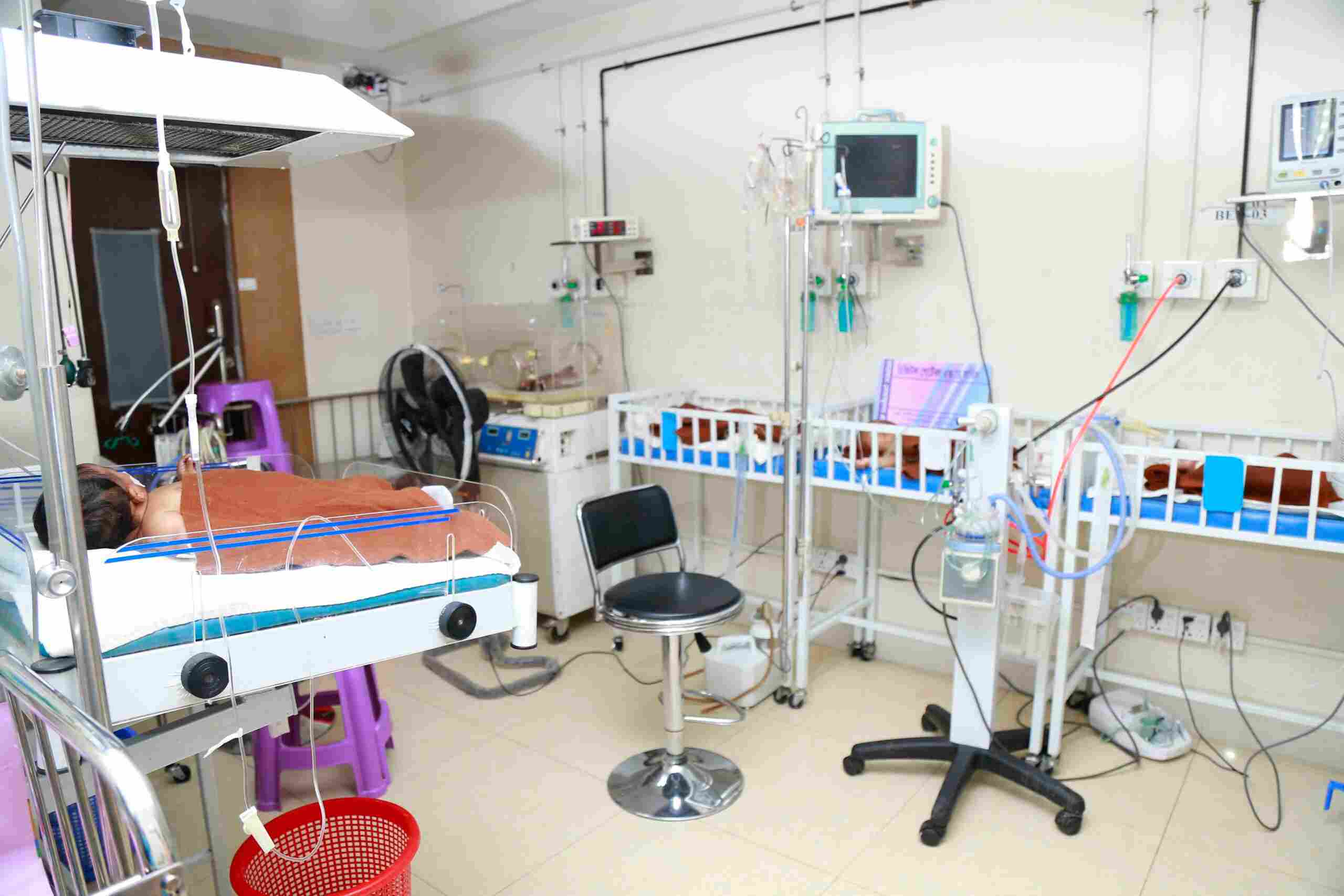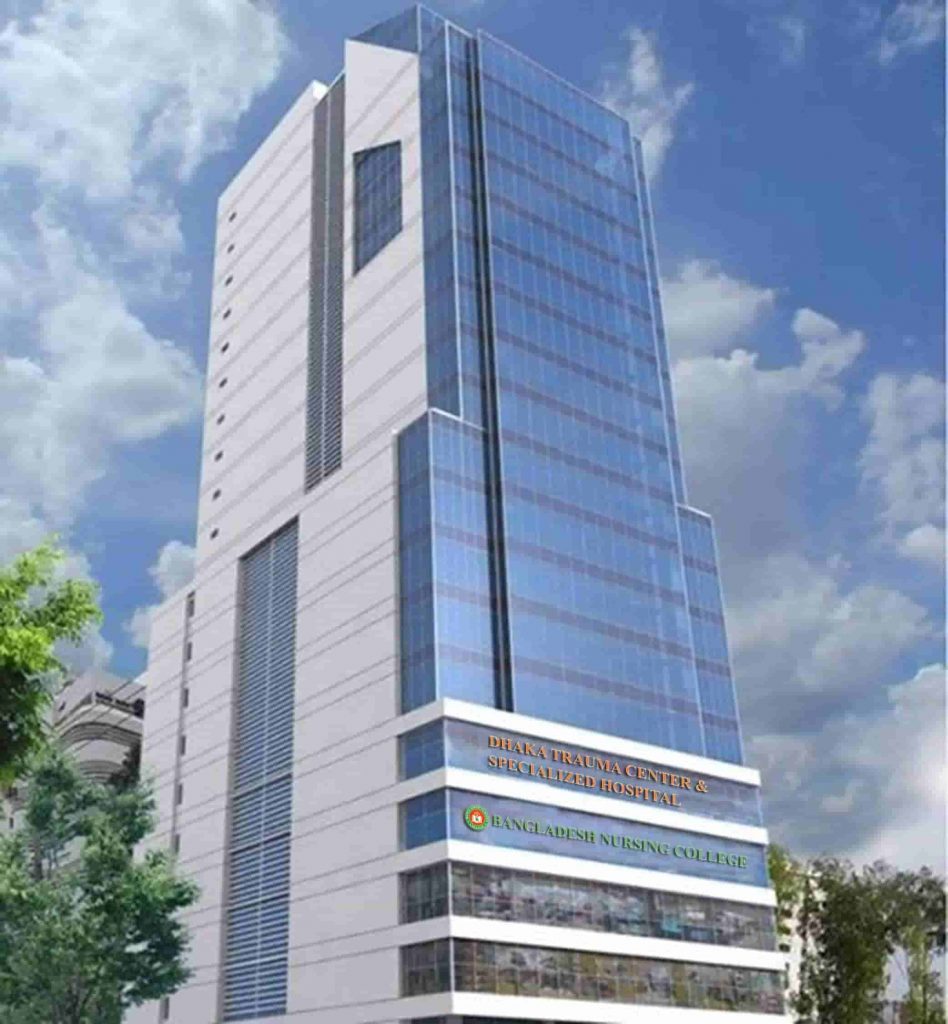 Dr. M R Khan Shishu Hospital & Institute of Child Health, Mirpur-2, Dhaka
 It is a 250 bedded Children hospital with 24 hours emergency and OPD services & a Child Health Institute established by country renowned child specialist Prof. M.R. Khan.
Mohammadpur Fertility Services and Training Centre (MFSTC)
Mohammadpur Fertility Services and Training Centre (MFSTC) located at Aurangzeb road (New-49(plot # 14/35), Shahjahan Road), Mohammadpur, Dhaka-1207, was established as a special project in 1974 with funding assistance from the ' Pathfinder Fund ', for the purpose of delivering integrated family planning services under one roof. This was the first centre in Bangladesh of this nature. On 1st July, 1999 as per decision of the Government.
This is the centre where MR services in Bangladesh was first initiated, nurtured and attained its maturity. Today in our country MR is the most important aspect of women services ensuring their fulfilment of their right toward their reproductive health. MR also provides back up service to contraceptive failure. Once in pursuance with the Government policy this clinic performed 5000 MR yearly and follow-up of 4000 cases per year. It also has started providing Post Abortion Care (PAC) services which is in fact serving all complications of MR/ abortion. Out of all clients who visit this centre each year, 80% are from the lower and middle income bracket which is an indication of its popularity and its good performance, quality counselling, record keeping and follow-up services provided to the clients.
Due to the great need and demand of the locality The Government of the People's Republic of Bangladesh upgraded this MFSTC to 100 bedded Mother and Child Health Hospital. On 10th October, 2010, the hospital has started providing Normal Delivery services including C/S (Caesarean Section) along with the existing services. The newly built hospital has a capacity of 72 beds for Obstetric and 28 beds for Neo-nate & Children. Infertility services as special service has also been provided patients those who have been suffering from infertility. In our country, about 8% couple having problem with infertility need treatments. Initially basic treatments are given to the clients. But there is an effort of the authority to provide an advanced treatment to the clients day by day.
National Institute of Traumatology and Orthopaedic Rehabilitation (NITOR)
The history of Orthopaedic Service Programme in Bangladesh runs somewhat concurrently with the development of the Rehabilitation Institute and Hospital for the Disabled. With the War of Liberation, the new nation of Bangladesh was left with a great number of war injured. Although a few of the Freedom Fighters from among the wounded were taken by foreign countries for treatment, the great bulk of the wounded including the civilians had to be taken care of by the new nation itself. The vast majority of these patients had orthopaedic problems. My offer to come and do what I could to help meet this need was accepted readily and cordially by the Ministry of Health. The Secretary, Ministry of Health, took me to the Sher-e-Bangla Nagar Hospital out patient Building and asked me to start a 100-bedded Orthopaedic hospital and Limb Center, and to run it for one year. He gave the promise that the Government of Bangladesh would take over the financial responsibility of the hospital at the end of the time. In early June 972, the admitted into the Orthopaedic Unit of the Sher-E-Bangla Nagar Hospital. The name Sher-e-Bangla was soon to give way to Shaheed Suhrwardy Hospital of which the Orthopaedic Department remained a part being the in-patient Hospital in this Out-patient Building upto 1978. on 12th May, 78 the new Orthopaedic Hosptal Building with facilities for 400 patients started functioning. In those days, we had to depend mostly on volunteer staff, and they came forward from all over the world. There were doctors, nurses, physiotherapists, occupational therapists limb-makers, brace makers, secretaries, pharmacists and administrators. By July, 1973 the Government of Bangladesh proved true to the promise, and assumed the financial burden of the hospital, which by that time had mushroomed to 250 beds. Government appointed staff gradually replaced the majority of the volunteers. It became apparent, however, that if the Orthopaedic programme was to continue, young doctors of Bangladesh would need to be trained as Orthopaedic Surgeon. Volunteer Orthopaedists had been coming form England and Canada, from the onset of the work, and in 1972 Mr. J.N. Wilson had come under the auspices of the Overseas Development Ministry of England to study the need and decide the feasibility of entering into a joint venture of training doctors in Bangladesh. Mr. Geoffry Walker followed soon after Mr. Wilson who had recommended that the O.D.M. be actively involved in securing highly qualified Orthopaedists to work along with us in the training programme.
Concurrently with this, the project Director of the Sher-e-Bangla Nagar Hospital and I began the work of drawing up the first P.C.I. scheme to bring into existence a 400 bedded Rehabilitation institute and Hospital for the Disabled, Within a few months, however, Project Director become Director of Health Services (MET&R) and new Project Director, ably took up the job of assisting in drawing up the Scheme. The scheme was approved by the National Economic Council on April 28, 1974 by the recommendation of the President who added that approval was given on the understanding that a 75 bed casualty Unit would be opened in the Shahid Suhrawardy Hospital to be administered along with the Orthopaedic Department. By this, the in-patient Hospital grew to 325 beds. This was the second scheme, presented to the N.E.C. by the Ministry of Health, to be accepted and approved. As will be seen later on, it was because of the foresight of project Director that this rather cumbersome name proved to be great benefit to us in development of the Medical Education Programme. It was to Director of Health (MET & R) then, that formal plans for establishing the course were presented. These plans were favourably received by him and forwarded to the Faculty of Medicine of the University of Dhaka. Subsequent correspondence then began between the Ministry of Health, the Faculty of Medicine of the University of Dhaka and the Orthopaedic Hospital. The Dean of the Faculty of Medicine (now the Director-General of Health Services) was very sympathetic and helpful for the purpose of carrying on this training programme. Consultation was made with many surgeons of the country especially Dhaka Medical college, Barisa, Rajshahi and Sylhet Medical College. These surgeons expressed approval of the programme and offered to co-oparete. On January 5th, 1973 the Faculty of Medicine of Dhaka University acted on suggestion and appointed a committee to inspect the Shahid Suhrawardy Hospital as an acceptable place for establishing the course, the committee consisted of Prof. of Surgery, Dhaka Medical College and myself. When our findings were presented to the Faculty of Medicine on 15-3-73 it was recommended that the Master of Surgery (Orthopaedics) be started at Shahid Suhrawardy Hospital. Subsequent necessary formal approvals and recommendation by the various bodies of the University came.
National Heart Foundation Hospital and Research institute, Mirpur-2, Dhaka-1216.
National Heart Foundation Hospital and Research Institute is the prime project of National Heart Foundation of Bangladesh. It is playing a vital role in implementing the objectives of the foundation. The hospital is located at Plot-7/2, Section-2, Mirpur, Dhaka-1216. Initially it started as a modest building with donation from A.N.H. Bari Trust. Later the building was expanded and raised to 330 bedded tertiary care hospital with the support from Government, individual and various organizations at home and abroad. This hospital is carrying out all types of modern non-invasive and invasive investigations including interventional cardiology and both closed and open-heart surgery including CABG on beating heart are performed regularly.
Innumerable cardiac patients instead of going abroad are availing modern investigations and treatment facilities in this hospital and thus saving lot of foreign currency. This hospital provides free service to 30% poor patients and all investigations and treatment are done at lower charges than other hospitals.
The hospital is managed by the National Heart Foundation Hospital Trust. The doctors and staff of this institute form a team of highly competent professionals, devoted to achieve objectives and to make this hospital a center of excellence.
To accommodate increasing number of cardiac patients, a new hospital building with 15 storied foundation is under construction at Darussalam Road, Mirpur with the support from Ministry of Social Welfare, Government of the People's Republic of Bangladesh. This project will facilitate delivery of modern outdoor, diagnostic and rehabilitation facilities to a greater number of cardiac patients and also training of other relevant manpower.
To provide specialized service to women and pediatric cardiac patients this building will house a dedicated 150-bed cardiac unit for women & children. This unit is built with the support from Ministry of Women and Children Affairs. It is expected to be operational by 2015.
.